UAB "Vinkelis ir Ko" was established in 1998. We have showrooms in Klaipeda and Telšiai, as well as production units in these towns. Many years of experience and a loyal team of professionals are always ready to attend to both mass production orders, and the most complex customised ambitions.
At present, our company employs over eighty professional employees who are united by their love of a favourite job, development and a desire to excel, by satisfying our customer needs. Although not under the most favourable economic situation in Europe, our average annual production today is more than 20,00-30,000 m2 of product area, and if the need arises, we are always ready to increase our output.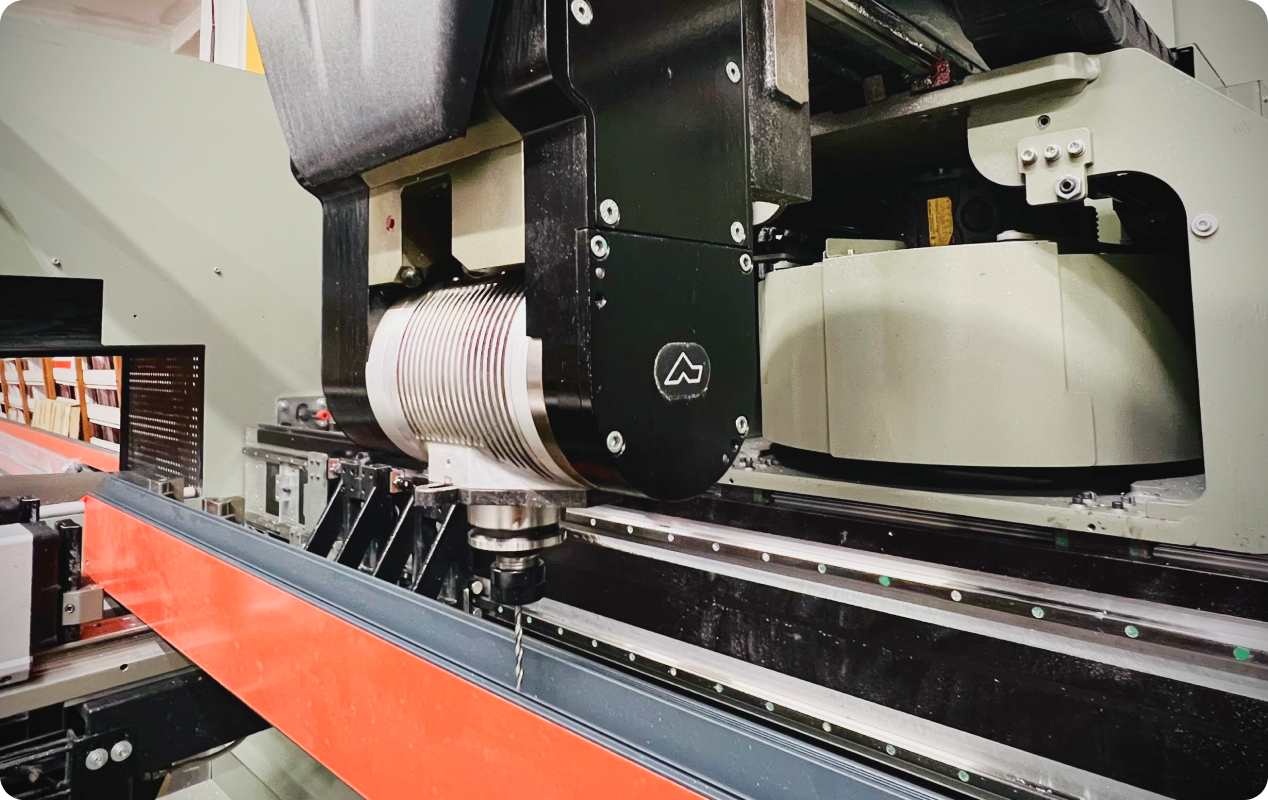 We manufacture windows and doors exclusively from high-quality German "VEKA" upvc plastic profiles. For production, we use German equipment specifically made for us by the German company "ROTOX".
Aluminium windows, doors, and aluminium-glass facades are made from "Reynaers" supplier systems. For production, we utilize state-of-the-art Italian equipment: the "Emmegi Precision TS2" double miter saw and the "Emmegi Phantomatic X4" four-axis profile processing center. Thanks to this equipment, our production process is fast, precise, and of high quality, minimizing the possibility of human errors.
25
years of experience
2 568
satisfied customers
21 k
m² of products per year
our VISION:
To become the leader in the Baltic region in the production of plastic and aluminum windows and doors, implementing innovative solutions that meet the highest quality standards and satisfy customer needs.
our MISSION:
Our mission is to offer high-quality plastic and aluminum windows and doors, creating a comfortable, secure, and aesthetically appealing environment. We aim to ensure reliable and efficient product supply to our customers.
our VALUES:
Quality: We emphasize the production of highest quality products, using advanced equipment and reliable suppliers. Our goal is to provide durable and functional windows and doors that meet international standards.
Innovation: We constantly strive for innovative solutions and technologies to meet the ever-changing customer needs.
Professionalism: We are united by highly qualified and dedicated employees who carry out their work with the utmost professionalism and responsibility.
Trust: Gaining the trust of our customers is our top priority. We aim to establish long-term relationships with our clients, ensuring reliable and ethical business practices. Strong customer satisfaction is the measure of our success.